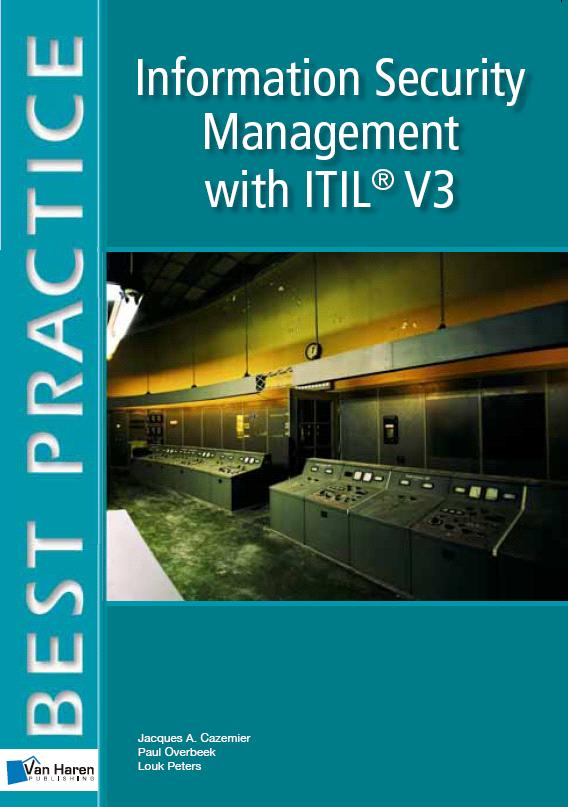 Information Security Management with ITIL® V3
authors Jacques A. Cazemier, Paul Overbeek & Louk Peters
uitgever Van Haren Publishing
jaar 2010
isbn 978 90 8753 552 0

This book is written both for ITIL® V3 users who need to implement information security, and for security managers who look for guidance on integration of information secuirty in IT management. It is an long awaited update of the former official OGC best selling ITILV2 title on Security management, known as the ITIL Purple book on Security Management. See the excellent reviews on the website of our publisher.
Dit nieuwe boek "Information Security Management with ITIL V3" is gepubliceerd in januari 2010. Het is de langverwachte opvolger van het "ITIL Purple Security Management" boek uit 1999. De inhoud van het oude ITILv2 boek Security Management hebben wij als auteurs aangepast naar aanleiding van het verschijnen van ITILv3. Na bijna 10 jaar werd weleens tijd voor een update. Zie de zeer lovende reviews op de website van de uitgever.